Hmm, somehow I am thinking that a corporate career is incompatible with wearing the things I love. Although I could try to get away with this in the office... on second thoughts, maybe not.
This Givenchy jacket gives me goosebumps. The colour is to die for and worn with some tight skinny trousers, a loose white shirt and some open toe boots and an over-sized Bottega Veneta bag= perfection.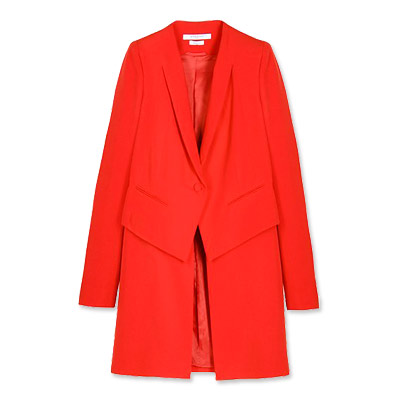 These VB SS11 dresses are perfection. They are so womanly, but structured and neat at the same time. Plus I love dresses that are tight around the bodice and then flow into a full knee-length 50s skirt. Come to think of it, Louis Vuitton has done a lot of similar pieces for SS11- but of course, no ones pointing any fingers.
Credit goes where credit is due- these are beautiful.