The leopard print scarf. It haunts me everywhere I go.
It seems that all the designers in fashion-town (don't ask me where that is) have suddenly conspired to flood the market with generic variations of the same item but in different colours.
It all started with the Louis Vuitton Sprouse- the sight of which now makes me flinch with revulsion. But then came YSL, Dolce Gabbana, Burberry, Vivienne Westwood, Cavalli-- made my point?
I'm not asking for a lot, just a little originality.
Oh, and the worst thing. The gauzy cashmere-silk mix that they are made from and how easily the threads catch and run, ruining something you just bought. Enough said.
This scarf doesn't even need a caption
Burberry Prorsum
Vivienne Westwood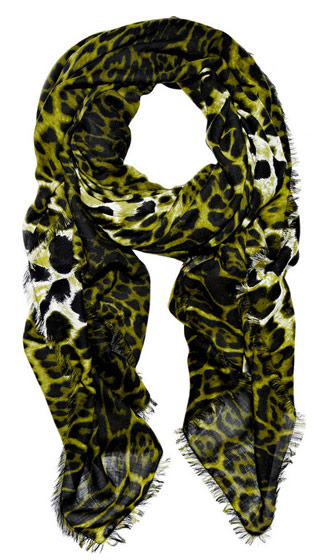 And of course YSL (£685!)
Dolce Gabbana